Description
This 100 ohm platinum resistance thermometer for the Perkin Elmer Q-Mass has ceramic insulated leads. It does not include connectors.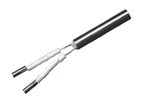 Perkin Elmer Q-Mass Heater
The source heaters for the Perkin Elmer Q Mass 900 and 910 instruments are available.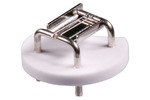 Filament Repair Services for Mass Spectrometers
Mass Spectrometer filaments and heaters can be repaired and restored to a like-new condition at S.I.S.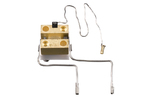 Perkin Elmer / Torion / Hitachi Filament Repair
All RMU filaments and heaters are repairable.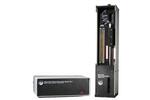 Short Path Thermal Desorption Accessories Supply Kit
When ordering the Short Path Thermal Desorption System, a wide range of systems and accessories are available depending on the application requirements of the user.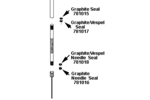 Seals for SIS Thermal Desorption Tubes
Seals are utilized in a variety of locations in the Short Path Thermal Desorption Unit.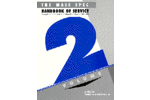 Book - Mass Spec Handbook of Service Vol 2, SIS
Mass spectrometry service guide.600+ page catalog also available.