Description
This 100 ohm platinum resistance thermometer for the Perkin Elmer Q-Mass has ceramic insulated leads. It does not include connectors.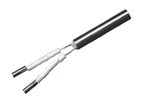 Perkin Elmer Q-Mass Heater
The source heaters for the Perkin Elmer Q Mass 900 and 910 instruments are available.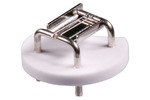 Filament Repair Services for Mass Spectrometers
Mass Spectrometer filaments and heaters can be repaired and restored to a like-new condition at S.I.S.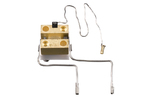 Perkin Elmer / Torion / Hitachi Filament Repair
All RMU filaments and heaters are repairable.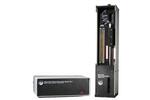 Short Path Thermal Desorption Accessories Supply Kit
When ordering the Short Path Thermal Desorption System, a wide range of systems and accessories are available depending on the application requirements of the user.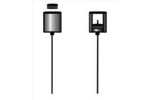 Needles for the Short Path Thermal Desorption System
In the Short Path Thermal Desorption System, the needle serves as the transfer line for sample introduction into the Gas Chromatograph from the Glass Lined Thermal Desorption Tube containing the samples being analyzed.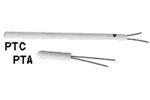 Platinum Resistance Thermometers for all instruments
These PRT elements can be used with precision laboratory and industrial instruments.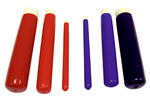 Spun Fiberglass Cleaning Brushes
Fiberglass brushes are manufactured from spun glass in two grades of material - coarse and fine.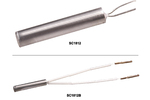 Thermo Incos 50, 50B, XL and 500 Source Heaters
This 8 watt, 24 volt source heater cartridge for the Finnigan MAT Incos 50 Source measures 3/16 inch in diameter by 1.0 inch long.