Product ID : PRT5
PRT5 PRT for Thermo Incos 50, Thermo #=55000-60068
Description
The platinum resistance thermometer for the original Incos 50 is available from S.I.S. This item is for the Incos 50 only. It will not fit on the Incos 50B or Incos 500. It is a replacement for Thermo #55000-60068.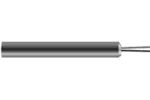 Thermo/Finnigan Source and Transfer Line Heaters
Heater cartridge No. SC2515 is used in the Finnigan 4000 source.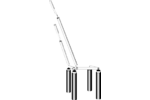 Thermo/Finnigan TSQ®70, 700 Source Heater
The heater source for the Finnigan TSQ70, 700 includes 4 cartridge heaters, ceramic insulators, leads and connectors.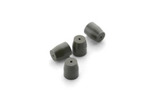 SGE Graphitized Vespel® Ferrules
Vespel® ferrules contain 15% graphite and are ideal for glass and fused silica capillary columns.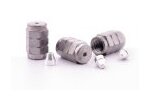 SGE Ferrules for GC
standard graphite ferrules (for GC applications)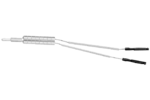 Thermo Incos 50B and XL PRT
This is a direct replacement for Thermo #55000-60085.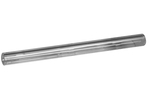 GC Injection Port Liners for Agilent 5890
The injection port liners for the Agilent 5890 GC.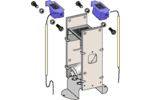 PPINICI Electron Multiplier for Thermo/Finnigan MS
MAT PPINICI(TM) Multipliers are sold in two different modes or stages of construction, as described below for use on the 3200, 4000, 4500, 4600, 5100, and Incos 50 series of mass spectrometers.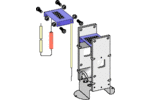 Electron Multiplier for Thermo/Finnigan OWA, 1020 MS
Single conversion dynode with dropping resistor.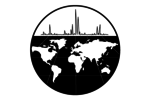 Photonis 30082 Multiplier (4752G) for Thermo TSQ® 70, ITMS, Incos® 50/XL, 4000/4500/4600/5100 with PPINICI, OWA® 1020/5100
For instruments: Thermo/Finnigan TSQ® 70, Thermo/Finnigan ITMS, Thermo/Finnigan Incos® 50, Thermo/Finnigan lncos® XL, Thermo/Finnigan 4000 with PPINICI, Thermo/Finnigan 4500 with PPINICI, Thermo/Finnigan 4600 with PPINICI, Thermo/Finnigan 5100 with PPINICI, Thermo/Finnigan OWA® 1020/5100