Description
1/4" graphitzed Vespel® ferrules with a 0.4mm or a 0.5mm hole are available from S.I.S. The 0.4mm ID ferrule is Finnigan MAT #00101-18105. They are sold in packages of 10.
Part No.
Description
Finnigan #
Price
/PK
Order
GVF4004
ITD Ferrules, 0.4 mm hole, pkg of 10
00101-18105
$60.00
Unit of measure for ordering is PK.
* Standard lead-time for non-stock items is approximately two weeks depending on the item.
Ordering information. International (non-US) prices available through your local dealer.
* Indicate # of pacakages to purchase.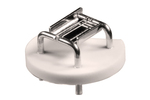 Thermo, Varian Saturn, Agilent, Teledyne & Hitachi Ion Trap Filaments
Quality replacement filaments for your Ion Trap mass spectrometer. For Saturn model 2000, 2100, 2200 series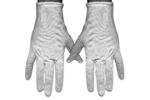 Nylon Gloves
Nylon, lint free, durable, and ambidextrous.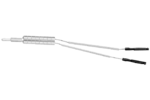 Thermo Incos 50B and XL PRT
This is a direct replacement for Thermo #55000-60085.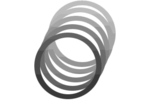 Copper and Gold Plated Cu Gaskets for Thermo/Finnigan MS
The following copper and gold plated copper gaskets are available for the vacuum flanges on Thermo/Finnigan mass spectrometers.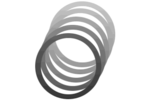 Varian Ion Trap Copper and Gold Plated Copper Gaskets
S.I.S. carries copper and gold plated copper gaskets for the Varian Saturn.
Copper Gaskets for Vacuum Flanges
The below listed vacuum flange copper gaskets are made from OFHC copper.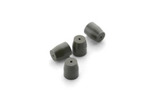 SGE Graphitized Vespel® Ferrules
Vespel® ferrules contain 15% graphite and are ideal for glass and fused silica capillary columns.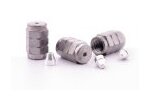 SGE Ferrules for GC
standard graphite ferrules (for GC applications)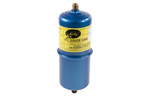 Koby High Pressure Disposable Air filter/Purifier
Koby Filters are used to remove heavy concentrates of vapors, aerosols, and particulates from compressed air and vacuum air.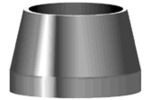 Thermo/Ferrules for columns and Jets on Finnigan MS
Ferrules, Jet Separators, and GC column.