Description
Replacement Platinum Coils
SIS now supplies platinum replacement coils for the CDS pyroprobe. Coil is made from 0.014" diameter platinum wire.
Quartz Tubes for Pyrolysis Probes
There are two styles of quartz tubes. Tubes with both ends open or with one end sealed are available.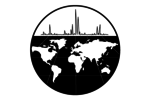 Nichrome Wire, Nickel Chromium Ribbon, Non-Magnetic Alloy for Heating Elements
Buy Nichrome Wire, Non Magnetic Ribbon for mass spectrometer heaters here. Choose from varying thickness, Nichrome filament wire sold by the foot.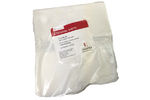 Disposable Lint Free Essential Cloths/Wipes
Wipes are disposable, 100% cellulose, lint-free cloths designed for cleaning areas where non-contamination is essential.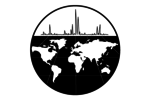 Rhenium Wire and Ribbon - Filament and Heater Material
Rhenium Wire and Ribbon is used to manufacture filaments for mass spectrometers and ion gauges as well as medical applications.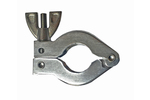 Wing-Nut Aluminum Clamp
Industry standard die-cast aluminum clamp.